Adults tell me every day that they have neglected their adult teeth due to fear from childhood dental experiences. It is absolutely critical that kids have good experiences with us, because how we serve them as children impacts them the rest of their lives.
We see children for checkups as young as age 1, and we happily serve thousands of kids in our community. Unlike traditional dentistry, we encourage parents to accompany their children in the treatment rooms during their appointments. We want parents to be a strong part of educating children to break the cycle of negative experiences that turn into a lifetime of neglected oral health.
Cavities and dental problems are well known to affect children's performance at school as well as their physical growth and development. When your children see us, we will evaluate them for cavities, gum problems, breathing difficulties related to dental conditions, and tooth alignment. Based upon your children's current needs and their risk factors for future problems, we will discuss your children's recommended treatment with you before any procedure is started.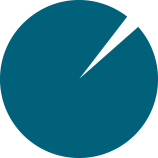 97% of kids successfully complete their dental treatment in our care.
At TFD, you can trust we never restrain children or force them to complete their treatment before they are ready. We believe in assessing the unique circumstances of each child, and coordinating treatment in consideration of the child's maturity, trust, and confidence in our care. Children are typically cooperative for dental procedures such as fillings and crowns by age 5, but not all kids are ready by that age. If your children aren't quite ready for their treatment, we will discuss options with you that best meet your family's needs and work faithfully to prevent a childhood dental experience from impacting the care they give their teeth as adults.