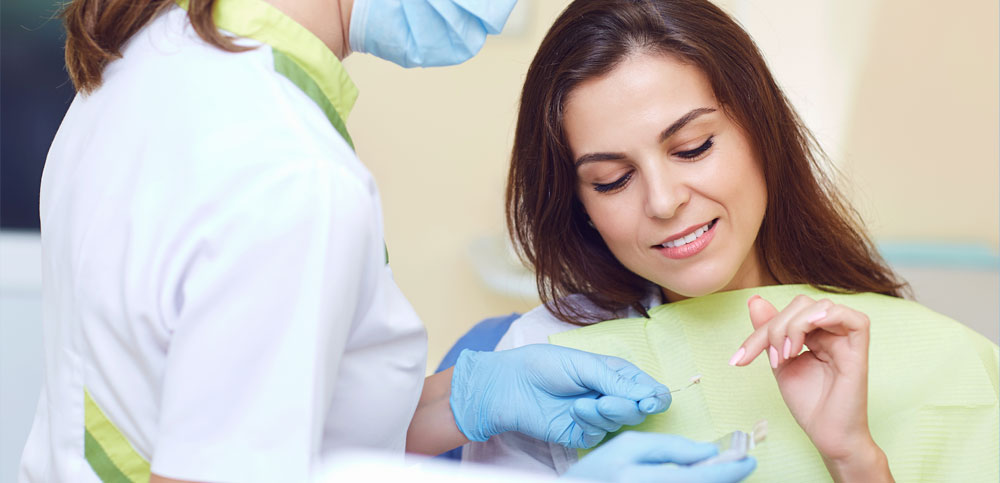 If you have a damaged or decayed tooth in Searcy, a dental crown from Dr. Jared Cox at Today's Family Dentistry may be what you need to restore your smile and your bite, and get relief from your pain and discomfort. As an experienced restorative dentist, Dr. Cox can provide you with a comfortable, custom-fitted crown that looks and feels just like a natural tooth. Learn more below, or contact us for an appointment now.
WHEN DO I NEED A DENTAL CROWN?
You may need a dental crown in Searcy if your tooth has been seriously damaged by tooth decay or an oral injury. Deep cavities are not usually treatable with fillings and cracked and broken teeth often must be repaired with a crown to prevent them from becoming infected.
Dental crowns are also commonly used to protect teeth after they've been treated with root canal therapy. After the infection is removed, a crown can cover up and protect the tooth, restoring its natural appearance.
Crowns are also sometimes used to treat cosmetic dental problems like severely stained or misshapen teeth that can't be treated with alternative treatments, such as veneers or dental bonding.
WHAT IS THE DIFFERENCE BETWEEN A CROWN AND A FILLING?
Both fillings and crowns are used to repair damaged teeth. The primary difference is that fillings simply restore some of your tooth's natural structure, while crowns cover up and protect the entire tooth.
During a dental filling, Dr. Jared Cox will simply drill away any damaged enamel from your tooth. Then, he'll fill it with a composite resin to restore its shape, appearance, and function. Most of your natural enamel will remain intact.
Crowns, however, are different. A crown covers up and protects the entire structure of your tooth, all the way down to the gum line. Damaged material is removed, and then the tooth is trimmed and shaped to prepare it for a crown.
Then, a crown is built that looks just like part of your natural tooth structure. It's bonded permanently to your natural tooth, completely covering it up and replacing it. None of your natural enamel will remain exposed, so crowns are much better for covering up severely damaged teeth.
WHAT CAN I EXPECT FROM THE CROWN PROCESS?
After you're approved for a dental crown, Dr. Cox can use CEREC technology to place your crown in a single appointment.
First, your mouth will be cleaned and numbed. Then Dr. Cox will drill away damaged enamel and reshape your tooth. Once your tooth has been prepared, he will take digital impressions of your teeth. These digital impressions are then sent to the in-office milling unit, where your crown will be built in just a few minutes.
Once your new crown is ready, Dr. Cox will check the fit of the crown and make sure your bite feels natural. Small adjustments can be made to the crown at this point to achieve the right fit. Once the crown feels comfortable, Dr. Cox will bond it into place permanently using dental cement. Your crown will then be cleaned and polished, and you'll be sent home with your brand-new smile.