Cosmetic Dentistry in Searcy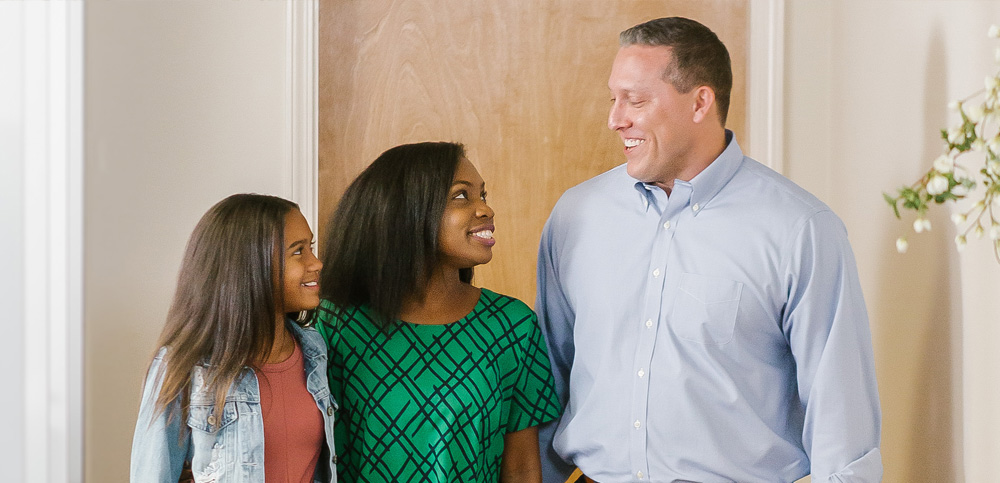 As a doctor who is recognized as a Fellow of the Academy of General Dentistry, an honor earned by only 6% of the 40,000 members in the Academy, Dr. Cox has extensive training and expertise in all aspects of dentistry. Throughout his career, Dr. Cox has given much of his focus to cosmetics and facial esthetics, including full smile makeovers with porcelain veneers, cosmetic crowns, Invisalign orthodontics, dental implants, Botox facial treatments, and plastic surgery for the gums.
Porcelain Veneers
Porcelain veneers are custom-made porcelain coatings that adhere to the front surface of your teeth to give you a beautiful, vibrant smile. Veneers can be used to:
Remove staining and restore the color and brilliance of your smile.
Correct crowded, crooked, and overlapping teeth.
Change the shape of your teeth to make your smile appear more youthful, femine,or masculine.
Change the size of your teeth and correct unsightly gaps between natural teeth.
Repair surface cracking and reduce the effects of aging.
Restoring your smile with veneers involves a minimally invasive procedure of reshaping the teeth to achieve the desired cosmetic result. After your teeth are prepared for the veneers, we will order your custom finished veneers from our cosmetic dental laboratory and place temporary veneers so you can smile with confidence until your finished veneers are delivered from the lab. When the finished veneers arrive at our office, we will apply conditioners and cosmetic dental adhesives to your natural teeth to bond the veneers to them and give you the smile you've always wanted.
Cosmetic Crowns
Cosmetic crowns can restore your smile much the same way as porcelain veneers, but they can also be used to strengthen the teeth when the natural teeth lack the strength or alignment required for veneers or fillings. When teeth have been broken, decayed, or cracked due to heavy use or poor alignment, cosmetic crowns offer you an esthetic solution to restore your smile and its chewing ability. Today's Family Dentistry has in-house CEREC technology which allows us to produce your crowns in one day. With this technology, we can produce the strongest crowns on the market and provide the convenience that same-day, single appointment crowns offer. Cosmetic crowns look natural and will give you a smile that you're proud to have.
Dental Implants
Dental implants are the #1 way to renew your smile if you are missing teeth. Because of their advantages over bridges and dentures, dental implants are routinely recommended by dentists and are now the standard of care to replace missing teeth. Advancements in dental implant technology and design now allow you to renew your smile with a very natural look whether you are missing one tooth or all your teeth. Using state of the art 3D imaging technology, Dr. Cox can provide in-house solutions that help reduce your treatment costs while getting the best results. At Today's Family Dentistry, we work only with the #1 dental implant manufacturer and the most experienced labs, ensuring the quality of your treatment.
Professional Tooth Whitening
Professional whitening treatment can restore the color of your teeth and roll back the years of aging in about 1 hour. We use products known for their results and comfort, as many whitening products create significant tooth sensitivity after they are applied. We also produce whitening trays that are custom fit for your teeth if you would like to touch up your whitening results periodically at home.
Pinhole Gum Rejuvenation
Gum recession is the process in which the gum tissue pulls away from the tooth, exposing the tooth's root and making it visible. With the root of the tooth exposed, the tooth is increasingly vulnerable to root cavities, tooth mobility, tooth sensitivity, and tooth loss.
Gum recession is typically caused by the following:
Periodontal diseases
Insufficient dental care
Hormonal changes
Tobacco use
Grinding and clenching of the teeth
Crooked teeth
Misaligned bite
Lip or tongue piercings
Gum recession is a common dental problem, which can typically be treated with one of 2 corrective procedures.
The traditional procedure requires gum tissue to be surgically harvested from the roof of the mouth and re-attached to the teeth where the gum tissues have receded. This method leaves 2 areas of post-operative soreness, one on the roof of the mouth and one where the gum tissue is re-attached.
The Pinhole Gum Rejuvenation technique is a new technique to treat receding gums, with the major advantage that it does not require gum tissue to be harvested from the roof of your mouth. With the Pinhole technique, the gum tissue in the receding area is simply lifted and resorbable collagen is tucked underneath. As the collagen resorbs over time, the gum tissue reattaches to the tooth in the correct position and resolves the recession defect.
The Pinhole procedure is routinely performed in 1 hour under local anesthetic without the need for sedation. However, sedation is available if you prefer. On average, patients are back to normal activities within 24-48 hours following the procedure and only require over the counter pain medication for 1-2 days.
Botox
What is Botox? Botox is a natural, purified protein that restores the skin's smooth and youthful appearance by relaxing tension in facial muscles. As tension builds over time, creases and wrinkles slowly develop in the skin around the eyes, lips, and forehead. With Botox injections, these wrinkles can be erased with a quick, simple, and non-surgical solution.
Why Botox at the Dentist?
You can have your Botox treatment at the same time as your dental checkup.
You don't have to wait in a waiting room with sick patients at your doctor's office.
Your injections are performed by the doctor.
Dentists are the most highly trained experts in facial expression dynamics.
Your injections can be paired with TMJ treatments for headaches, migraines, and jaw pain.
Is Botox safe?
Yes! Botox is FDA approved and has been performed safely since 2002. More than 1.5 million Botox injections are given in the US every year, a number that continues to rise as public knowledge of Botox's benefits grows.
Will my results look natural?
Yes! The best results of Botox treatment are when no one can tell you've had anything done. Dr. Cox does not believe in extreme treatments that give artificial results. Dr. Cox's technique uses Botox to rejuvenate the face, while still allowing it to move naturally as you speak, smile, and laugh.
How does it feel?
Most people compare the injections to plucking an eyebrow or a small mosquito bite, with no lingering discomfort after each injection is completed. For about 30 minutes after your treatment, each injection point will look like a mosquito bite. Once the Botox takes effect over the next week or two, your skin will still feel like it always has. The only difference you will perceive is that your skin will not be able to squint, frown, or contract your facial muscles as strongly as you would before your Botox treatment.
What are the side effects?
Side effects with Botox are not common, but when they do occur, patients typically report flu-like symptoms.
How long do the results last?
Results most commonly begin to be seen within 2 weeks of the treatment and typically last 2-4 months before subsequent treatment is needed. Results can vary from patient to patient.