Dental Fillings
IN SEARCY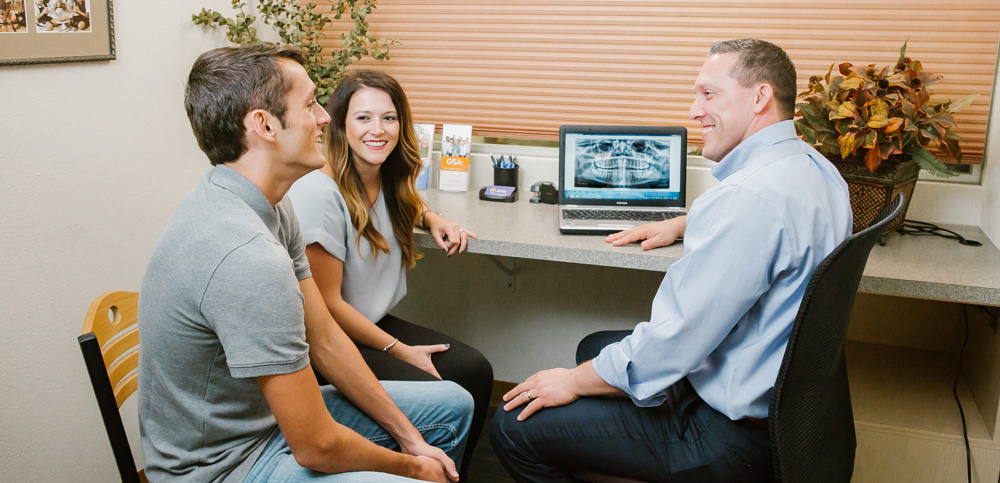 Why do I Need a Filling?
Dental fillings are used to repair teeth that have been damaged by tooth decay. When plaque and tartar build up on your teeth, the acids they produce can eat away at your tooth enamel, causing tooth decay and cavities. If you do develop a cavity, you will need to get a filling to protect your tooth from further damage. By coming in for routine exams, Dr. Cox will be able to identify any potential cavities while they are still small and easily treated. However, you may also be able to identify a cavity if you notice any of the following signs:
Visible holes or pits in your tooth

Sensitivity to hot or cold foods or beverages

Sensitivity with biting or chewing

Lingering toothache
If a cavity is left untreated, the decay can grow, eventually requiring a more costly, invasive procedure such as a root canal or even extraction and replacement.
Do Fillings look natural?
At Today's Family Dentistry, we exclusively use composite fillings as they look and feel completely natural. Composite fillings are made of a special type of dental resin that is matched to the color of your natural teeth. The filling will completely blend in and look like a natural part of your smile for a seamless restoration.
Composite dental fillings also require the removal of less enamel than traditional metal amalgam fillings do. This means more of your natural enamel will be preserved, keeping your tooth stronger and healthier in the long run.
The filling process is very simple and straightforward. Dr. Cox will numb the treatment area, remove the decayed material, and fill your tooth to reinforce and protect the structure of your natural enamel.
How do I take care of my fillings?
To care for your composite dental fillings, simply treat it like a normal tooth. Continue to brush twice per day, floss once per day, and come to Today's Family Dentistry for a cleaning and exam every six months. At your routine visits, Dr. Cox will check to make sure the filling is intact and functioning properly.
We understand that sometimes life can get in the way of staying on top of your dental care. That is why we always provide compassionate, judgment-free dentistry in Searcy. It is our goal to encourage you and help you get your oral health back on track. If you think you may have a cavity that needs a filling, schedule your visit as soon as possible and we will gladly help restore your smile. Our team is here for you, so feel free to give us a call at (501) 268-3223, or stop by our office located at 400 S Main St., Suite 300, Searcy, AR 72143. Or for your convenience, you can schedule an appointment below.